The Introduction to Cyber Security
ETD Training is delighted to announce the release of the latest online course; Cyber Security to its online training portal.
Cyber attacks are becoming more and more common. Since the global coronavirus pandemic, cyber attacks have increased second fold! security breaches have increased by 11% within the last 12 months and 67% since 2014. Hackers attack every 39 seconds, on average 2,244 times a day. These attacks can be so common and be so devastating on both a personal level and on a business level. So ETD have provided an online course that can help everyone to understand how cyber attacks happen and what measures people can take to try and minimise the chance of being a victim of cyber crime. Though anti-malware is not 100% secure in preventing you from being attacked, there are many measures that can help you.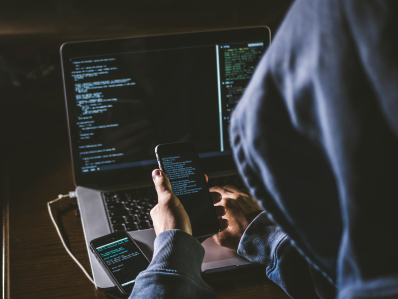 A wide range of courses to choose from
ETD Training continues to add to its current portfolio of online training courses. Recently, ETD have already gone live with an CDM 2015 – Principal Contractor/Contractors and Vibrations (HAVS) course. ETD are also working on a number of new online training courses including Mental Health Awareness and The Care Certificate which will be live later in 2021.
ETD are going to start to look to create different types of online training and focusing on other areas of training. The next push will to be to create online courses for social and healthcare.
"As we have seen in the UK a sharp rise in cyber attacks across the UK we felt it was a good time to help people and companies across the UK realise this massive growing issue and how people and companies can take certain precautions to try and help themselves being less exposed to being a victim of cyber crime! " says Managing Director Phil Gutteridge.
"Furthermore, we can come to terms in the light of this global pandemic how it has impacted everyone, in particular our own mental health and state of mind. We will be looking to try and help people and companies realise how important our mental health is and help people realise how to spot this within your own work place. On the note of the pandemic, we have seen how the social and care sector has been hit hard and we want to be able to offer this sector an affordable option for training and so we hope to be adding many different online courses such as; the care certificate, dementia and Safe guarding (to name but a few)"
ETD's Cyber security Course
For more information on hazardous substances, you can complete ETD's Online Cyber Security Follow these five simple steps to get started.
Create a free company account or single user account, selecting the £12+ VAT payment scheme.
·         Purchase your user accounts using the online Elavon platform.
·         For company accounts, create your user accounts (using unique usernames) and "activate" each user by pressing the "activate" button.
·         Purchase your online training by selecting the courses that you require. Ticking a course will instantly assign it to the user's account.
·         Once the courses have been assigned, single users can access the course under "my courses". Company users can log into their account, go to "my courses" and start the training.
If you require any assistance with the online training, then please contact our support team , who will be happy to help.